Eyeglass lenses for driving.
Reach your destination safely
and stress-free.
For excellent wearer comfort and greater safety on the road. ZEISS DriveSafe Lenses are optimized specially for driving. These lenses help you enjoy better vision at night or in difficult weather conditions, protect your eyes from reflections and make it easier for you to shift your viewing focus – quickly and often. It's an extra safety feature from your everyday pair of glasses.

ZEISS DriveSafe –
the everyday pair of glasses for driving
Being able to see well is a prerequisite for safe driving because on the road our eyes are working overtime: constantly shifting focus between the street, the GPS and the rearview and side-view mirrors. Unpleasant weather or adverse light conditions often make it difficult to see. ZEISS DriveSafe Lenses – available as single vision and progressive lenses – minimize this visual stress when driving and make it easier for drivers to see, enabling you to arrive at your destination safely and stress-free.

Reduced reflections. Helping you better estimate distances.
Unfavorable weather, poor light conditions, irritating glare (like from the headlights of oncoming cars, street lamps or reflections off the wet street) and shifting your viewing focus quickly and often are potential visual challenges for many drivers. The design of ZEISS DriveSafe Lenses accommodates drivers' special visual needs.

These lenses help you:
judge distances and driving situations more quickly

improve your vision at night

reduce irritations caused by reflected lights

ensure you can quickly and easily adjust your viewing focus to your driving surroundings.

See better during the day, in twilight conditions and at night.
Our pupil size changes over the course of the day: the more surrounding light there is, the smaller the pupil, and vice-versa. Traditional eyeglass lenses don't incorporate this change into their design. DriveSafe Lenses from ZEISS stand out from the crowd because their optimized lens design accommodates the wearer's enlarged pupil diameter when driving in poor light. This lens design also increases contrast, improves vision in unpleasant weather and reduces possible distortions within the lens periphery – particularly with progressive lenses.
The end result: you have better vision and can more precisely judge viewing distances in stressful driving situations, such as at night or in rain, fog or snow.

A more comfortable driving experience with progressive lenses.
ZEISS DriveSafe for extra convenience.
ZEISS DriveSafe is also available in a progressive lens design. The specially optimized near, mid-distance and transition zones ensure comfortable shift of viewing focus, reducing horizontal head movements and enabling significantly more dynamic vision for the wearer.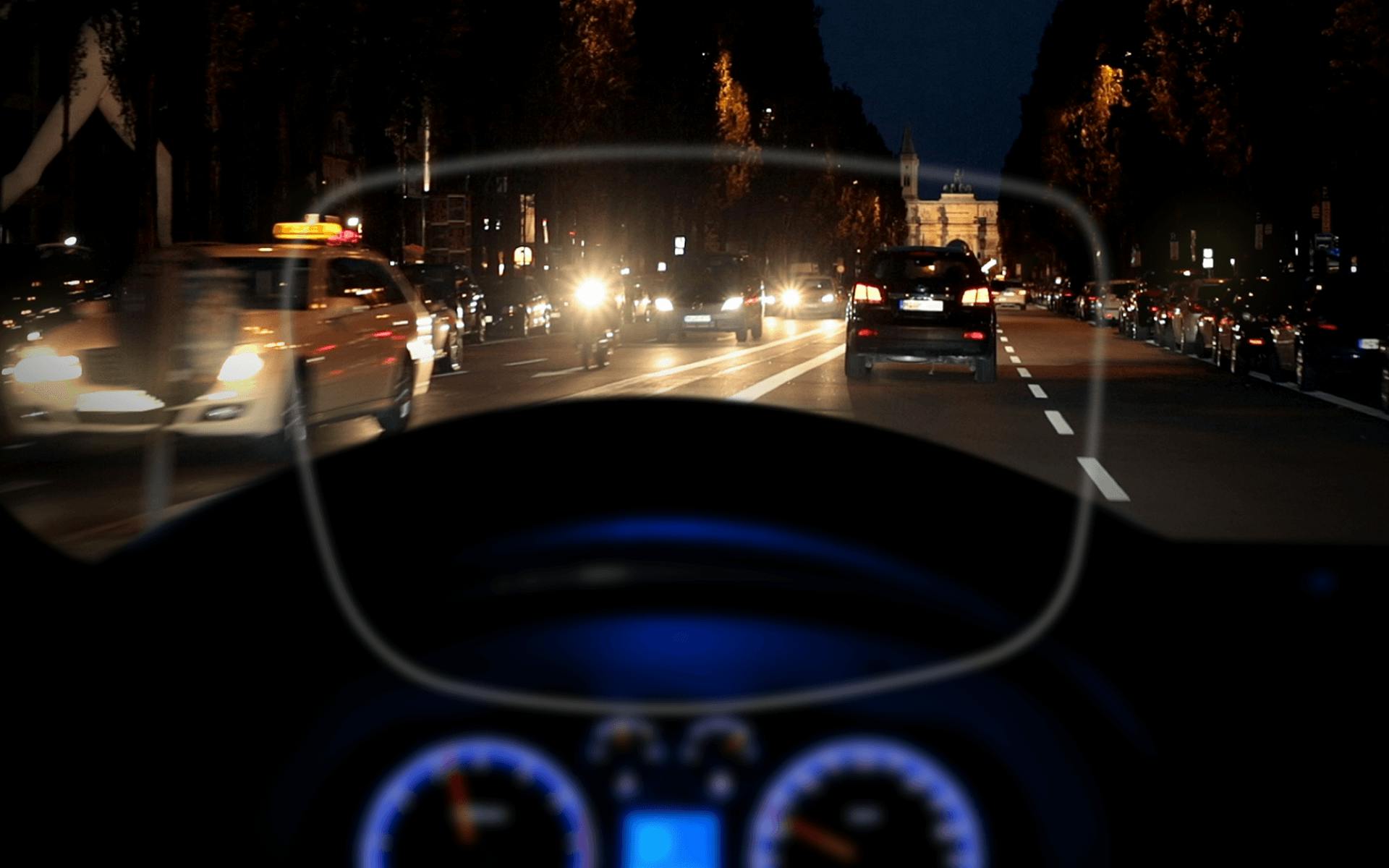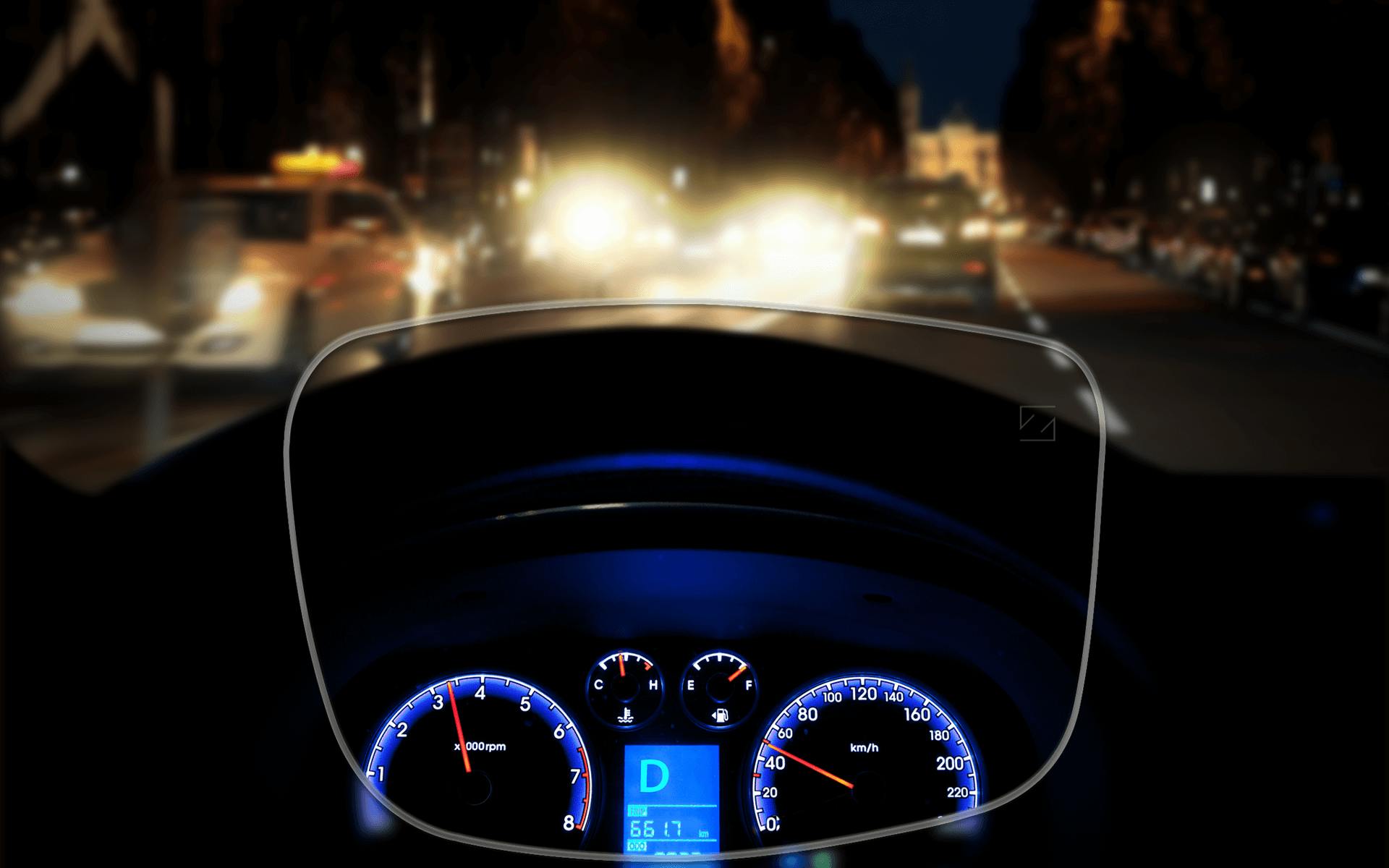 Sunglass-level UV protection in all clear ZEISS lenses.
UV is always around. Even on cloudy days. UV radiation represents a health risk for your eyes but as also to the eye surroundings. Do you always protect your eyes when you are outdoors? Now all clear lenses from ZEISS come with full UV protection!
The special properties of the lens filter out harmful UV rays and provide your eyes with lasting protection.

Less irritating glare, better contrast. ZEISS DriveSafe sunglasses with a polarization filter.
Enjoy professional sun protection from your ZEISS DriveSafe Lenses, available with an optional tint and polarization filter. The special coating improves contrast perception while reducing irritation caused by glare because of harsh sunlight or reflections from reflective surfaces. With exceptionally clear and extremely comfortable vision, all you have to do is just sit back and enjoy the ride.

Self-tinting lenses. The lenses with integrated sun protection. Stylish and practical.
A pair of glasses for every situation: these self-tinting lenses also work as sunglasses. They darken in seconds and clear up in just a few minutes. And of course they feature 100% UV protection.

Scratches and dirt don't stand a chance. More durable than ever.
High-performance lens coatings make your eyeglass lenses extremely resistant to scratches or static dust particles. The benefit: your lenses remain dirt-free longer, ensuring that they're significantly easier to clean. See better, look better – thanks to the latest anti-reflective coating.

5 tips for better vision when driving

1. Poor vision poses one of the greatest safety risks when driving. Drivers should have their eyes professionally tested by their eye care professional.


2. When you go to your eye doctor, make sure you discuss your personal vision needs. Do you drive a lot? Do you have problems driving at night or in twilight conditions? Talk to your eye care professional – they'll be able to help.


3. Optimum vision support is important when purchasing a pair of sunglasses. Sunglass lenses with a polarization filter, for example, reduce irritating glare caused by light and reflections.

4. Lenses – in particular lens coatings – don't tolerate extremely high or low temperatures. So don't leave them in the car. Your glasses will thank you.


5. Here's a tip for selecting driving lenses: the lenses shouldn't be too narrow. This way the eye can look through a larger viewing range. Wide frames and very narrow temples ensure that the driver's field of vision is limited as little as possible. When driving in a convertible with the top down, don't forget your wrapped lenses, especially as sunglasses: these offer ideal wind protection.

My Vision Profile
Determine your personal visual habits now and find your individualized lens solution.
Find a ZEISS Eye Care Professional.