Single vision lenses –
the most widely used eyeglass lenses.
Enjoy perfect vision when carrying out near viewing tasks or when looking into the distance. ZEISS single vision lenses are the best solution for nearsighted and farsighted wearers. These lenses are fitted to the particular wearer and are optimized for good vision even in the periphery of the lens. Moreover, they're thin and aesthetically appealing for the wearer.

Single vision lenses from ZEISS.
Experience excellent wearing comfort.
Perfect for your first pair of glasses, glasses for children or standard everyday glasses: ZEISS single vision lenses are used for both distance vision and reading – the two most common reasons people wear glasses. What's the difference? With reading glasses, the single vision lenses are optimized for vision in the near zone and personally fitted to the farsighted reader's standard reading distance. These lenses are great not only for books, but also for reading smaller font sizes on a smartphone or tablet. Farsighted wearers usually have blurry vision in the near zone and sometimes when looking into the distance.
Farsightedness results from an image being focused behind the retina, resulting in a blurry image. With nearsightedness, however, objects in the distance appear blurry because the nearsighted eye focuses images in front of the retina rather than on it. An optimally fitted pair of distance lenses can help you see clearly when looking at objects which are far away.

A short adaptation period, superb visual clarity. You'll hardly notice you're wearing these glasses at all.
ZEISS single vision lenses can be fitted by an eye care professional to perfectly accommodate the wearer's vision needs and reading habits.
Uncompromisingly precise – no matter if they're reading or distance lenses, guaranteeing excellent wearer tolerance and a quick adaptation period.

Optimized for good vision, even in the peripheral zone.
Enjoy crystal clear vision.
ZEISS single vision lenses can be fitted to the wearer's unique visual behavior with different performance design levels to match their requirements, even if a higher prescription is required or other visual impairments must be accommodated (such as astigmatism or associated heterophoria). This ensures extraordinary visual quality because annoying blurring or distortions in the peripheral zone are prevented.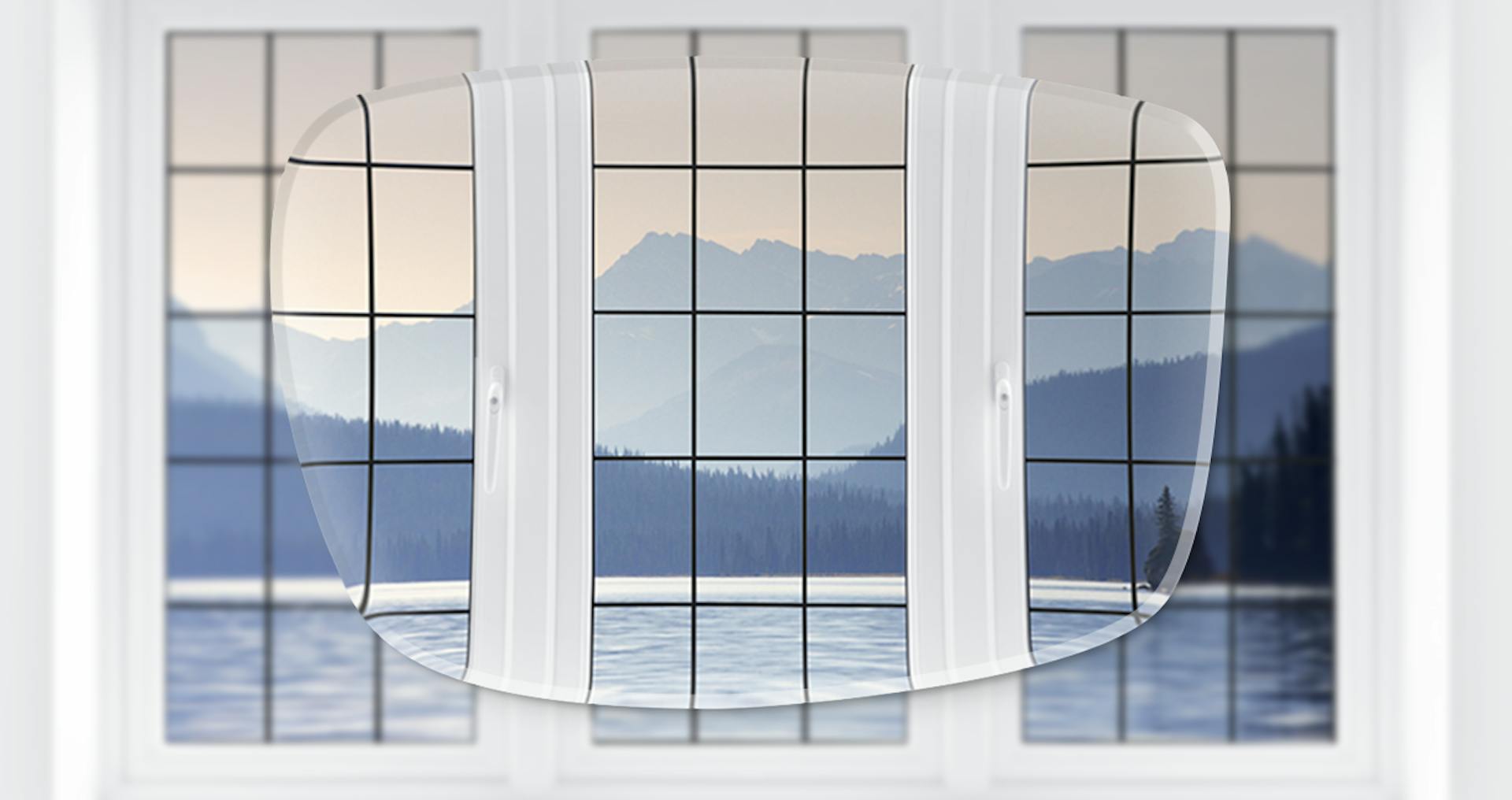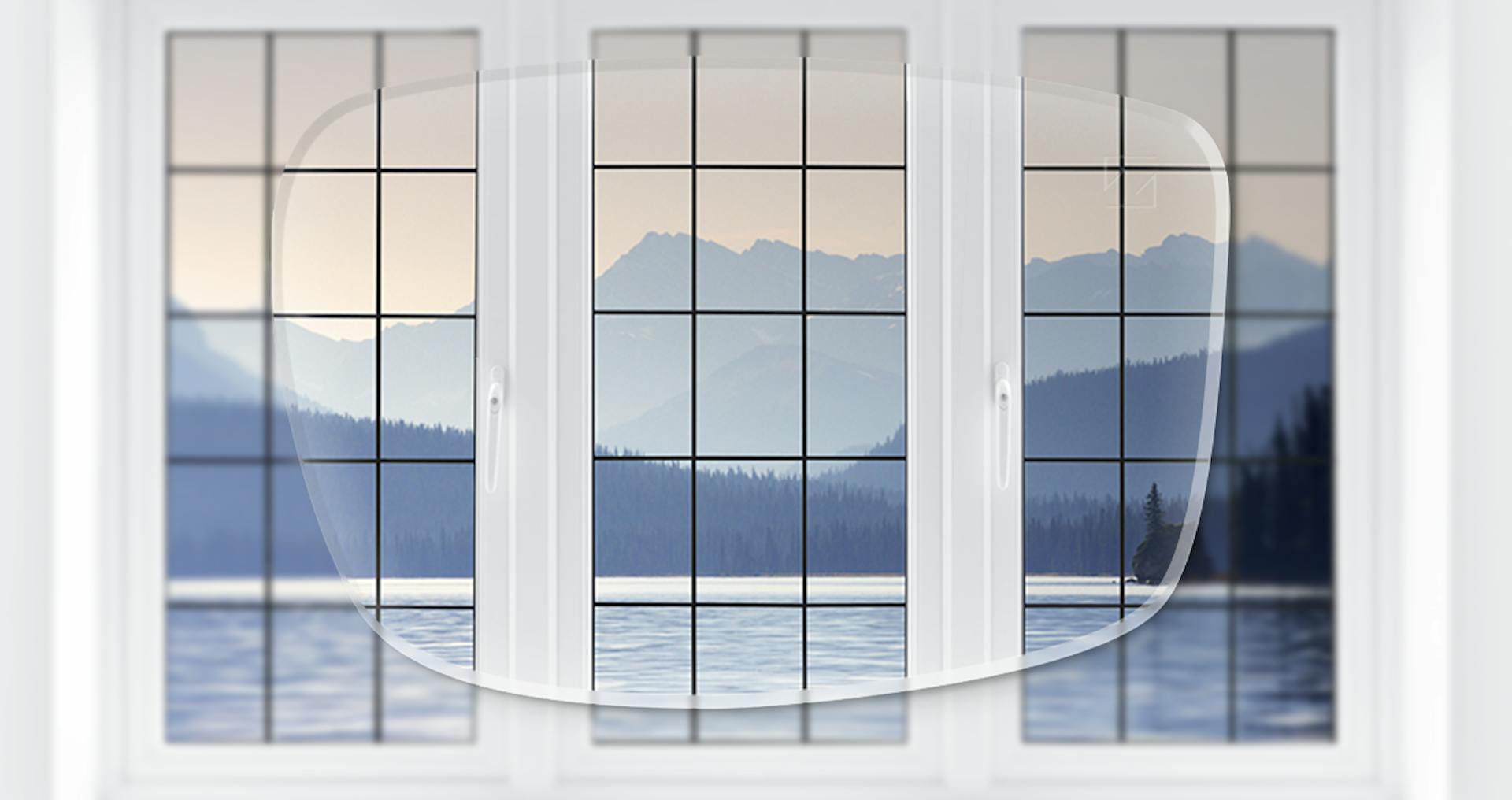 Incredibly thin, light lenses. Even with a high prescription.
The following rule applies to every pair of glasses: the lighter they are, the better. And this not only holds true for the frames. High-quality materials and precise technology enable the manufacture of ZEISS single vision lenses which are as thin and light as possible – even with a high prescription. This ensures maximum wearer comfort with only minimum weight.

Sunglass-level UV protection in all clear ZEISS lenses.
UV is always around. Even on cloudy days. UV radiation represents a health risk for your eyes but as also to the eye surroundings. Do you always protect your eyes when you are outdoors? Now all clear lenses from ZEISS come with full UV protection!
The special properties of the lens filter out harmful UV rays and provide your eyes with lasting protection.

A flat lens design without the 'fisheye effect' – for a natural look.
Even if you have a high prescription or special visual impairment, ZEISS single vision lenses can be produced for you which are aesthetically appealing and exceptionally flat. Visible curvatures in the lens – the cause of the typical magnifying or 'bugeye effect' – are avoided completely or at least reduced to a minimum. This way the wearer's eyes retain a natural look, appearing neither enlarged or shrunk.

Enjoy optimum vision at night,
sharper contrasts and more vibrant colors.
When manufacturing ZEISS single vision lenses, the wearer's eyes are measured using leading-edge computer technology. The result: a perfect image – as unique as a fingerprint – which uncovers visual impairments which might not be identified with a basic vision test. This abundance of information makes it possible to produce a lens design precisely tailored to the individual wearer: for better vision at night and in poor light, increased contrast vision and more intensive color perception.


Your single visions lenses – featuring UV protection and a tint.
For the most beautiful days of the year.
Every pair of glasses can be transformed into a pair of sunglasses of your choice, featuring perfect UV protection and optimum vision in one lens. And these lenses come with everything you'd expect: improved contrast perception, less glare and an anti-reflective coating. It's nice not to compromise.

Self-tinting lenses. The lenses with integrated sun protection. Stylish and practical.
A pair of glasses for every situation: these self-tinting lenses also work as sunglasses. They darken in seconds and clear up in just a few minutes. And of course they feature 100% UV protection.

Added vision comfort in artificial light.
Counteract eye fatigue and visual stress.
No matter if it's a smartphone, an LED lamp, a monitor, TV, tablet or an e-reader: modern light sources emit more blue light than we've ever experienced before. Blue light may be dangerous, and many people find it unpleasant and stressful for their eyes. It also adversely impacts our biorhythms. A special blue light filter in your eyeglass lenses can provide you with more comfortable vision.

Scratches and dirt don't stand a chance. More durable than ever.
High-performance lens coatings make your eyeglass lenses extremely resistant to scratches or static dust particles. The benefit: your lenses remain dirt-free longer, ensuring that they're significantly easier to clean. See better, look better – thanks to the latest anti-reflective coating.

5 tips for distance lenses and reading lenses.

1. Good vision fundamentally affects how we see the world around us. The earlier your eye care professional checks and corrects your vision, the better. What are the benefits? You'll avoid a sudden significant increase in your prescription, it will be easier for you to adjust to your glasses and you'll enjoy a significantly better quality of life.


2. Your eye care professional should discuss lenses and frames with you, perform an extensive analysis of your visual needs and take the time for perfect centration – this is the only way for you to utilize the full potential of your lenses.


3. Visual impairments are often the cause of frequent headaches. Here's a good rule of thumb: have your eyes tested every two years.


4. Wear your new glasses regularly – starting as soon as you get them. This way you can adjust to them as quickly as possible. If after 14 days you still don't feel comfortable wearing your new glasses, you should visit your eye care professional. They can help you.


5. Visit your eye care professional if your glasses don't fit properly. You glasses only work optimally when they sit perfectly on your nose. A visit to your eye care professional is also required if the lenses are scratched or the coating is damaged: your lenses should be replaced as quickly as possible.

My Vision Profile
Determine your personal visual habits now and find your individualized lens solution.
Find a ZEISS Eye Care Professional.