Snow goggles from ZEISS
Light and super-flexible design, new attractive styles, maximum customisation and SONAR technology to cope with any piste.
Using its experience in optics of over 175 years and constant research to develop new products ZEISS has created ski goggles that will satisfy all winter sport lovers, in terms of both performance and aesthetics.
The strong points of the collection are the patented design of the interchangeable goggles, the exclusive SONAR by ZEISS technology and its meticulous attention to style.

The 2020/2021 collection contains a range of goggles for all weather conditions, available in 3 models:
Interchangeable goggles with patented design:
8 models + one set of 6 interchangeable lenses

ZEISS Ski Goggles – The advantages
Total protection
ZEISS ski goggles protect the eyes from the elements, such as sunlight, snow, rain and wind, and in particular from the aggressive ultraviolet rays present at high altitudes.
High visual performance
ZEISS ski goggles ensure perfect visibility in all weathers and thus optimum vision on the piste.
The ZEISS guarantee of quality
The lenses of ZEISS ski goggles are tested at the Carl Zeiss Sunlens laboratories in Italy to guarantee clear vision, with no prismatic aberrations or distortions.
Innovative design and fashionable look
A range of colourful and resistant goggles with a super-light and flexible design.
Characteristics of interchangeable assembly
100% made in Italy.

Patented design.
The super-flexible and light design, created and patented by ZEISS, offers greater freedom of movement and improved perception of obstacles, also allowing maximum customisation to the wearer's personal style.
The ZEISS guarantee of quality.
ZEISS goggles are tested in ZEISS laboratories and on the piste to guarantee clear vision without distortion.
Total interchangeability.
Removable draught excluder, spare lens and interchangeable elastic headband* to create your own style and deal with any atmospheric conditions.
*Only with Combo interchangeable models
Wide field of view.
Super-flexible design patented by ZEISS for maximum vertical and lateral extension of the field of view. Faster reactions to obstacles, freedom of movement and light weight.
Long-term comfort.
Soft triple thermoformed layer inside the goggles simulating a velvet effect. Perfect fit with the face and nose.
Perfect wearability.
Double-movement and elastic anti-slip clasp for better hold and adaptability to various helmets.


Characteristics of the lenses

Total protection.
ZEISS ski goggles protect the eyes from the elements and in particular from the harmful UVA/UVB/UVC rays that are particularly strong at high altitudes. Optical quality and protection guaranteed, in accordance with European Standards EN174: 2001 and Directive 89/686/EEC.
The ZEISS guarantee of quality.
ZEISS goggles are tested in ZEISS laboratories and on the piste to guarantee clear vision without distortion.
Colours of high-performance lenses.
Developed to ensure clear vision in different light conditions.
ZEISS's special coating technology.
Fashionable mirror lenses, high-performance and durable treatment.

Exclusive SONAR by ZEISS technology
This exclusive colour technology patented by ZEISS has been designed to increase contrast and make it easier to identify unevenness and obstacles in the snow. This allows the skier to react to danger more quickly and safely without impairing their performance, even on foggy and snowy days.
The SONAR lens is offered on the majority of models as a spare lens for low light, and on two models as a main mirror lens.

ZEISS interchangeable goggles with SONAR colour technology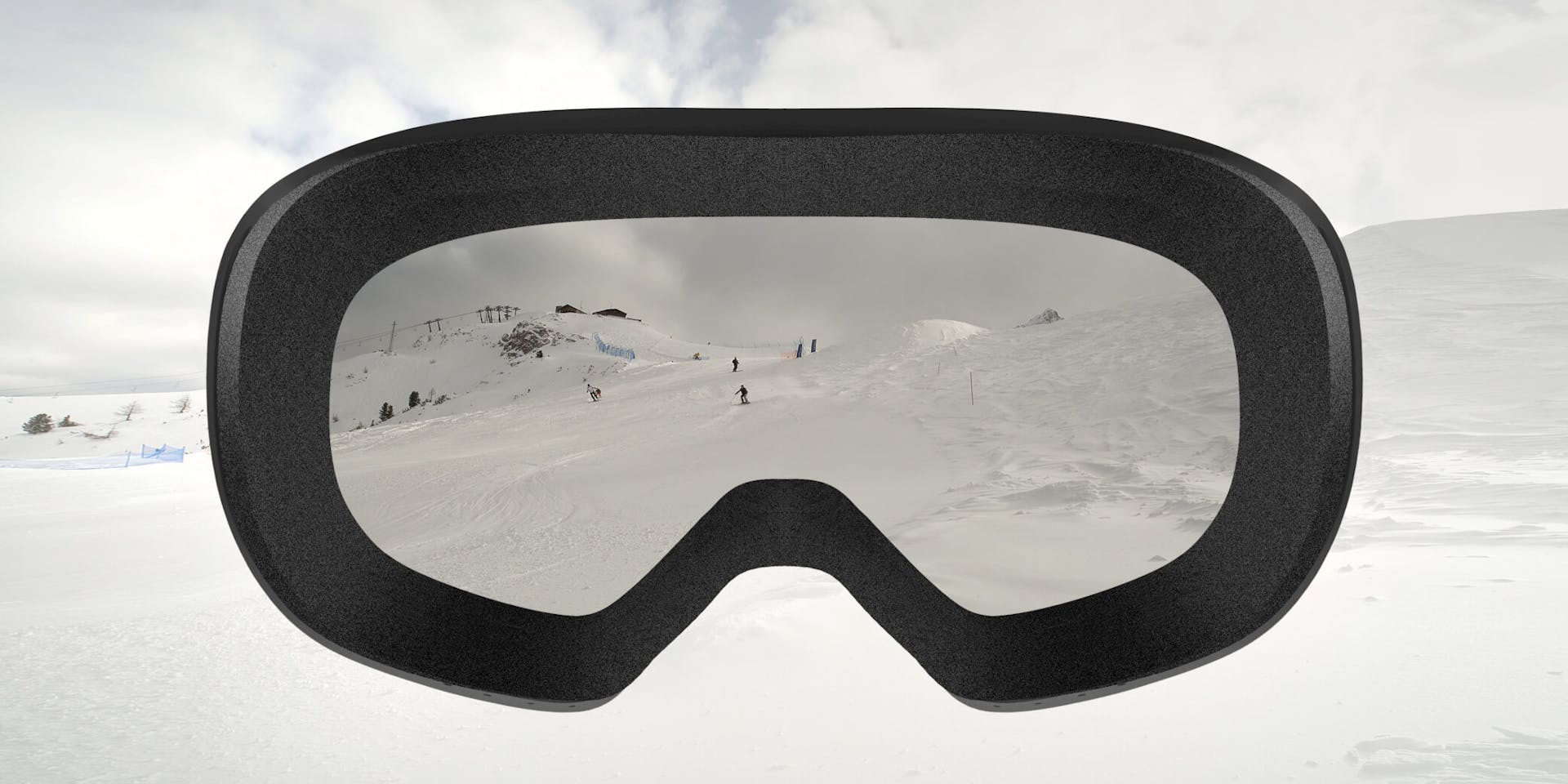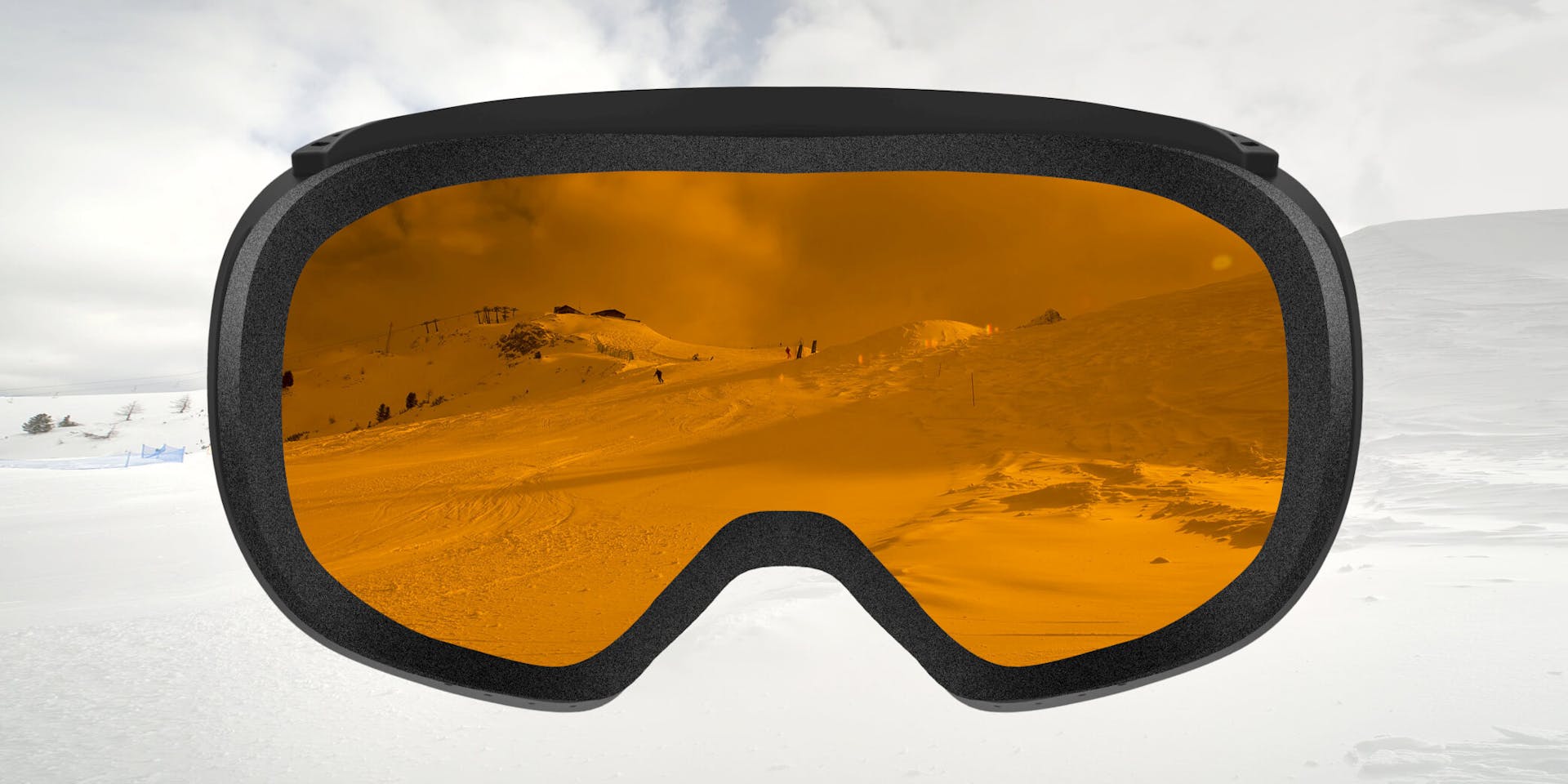 Meticulous attention to style
The collection of interchangeable masks consists of 8 models with three defined styles: Combo, Duo and Mono.
The Combo models feature an attractive design, thanks to the fluorescent orange and green colours, maximum customization options. With the Combo goggles, in addition to the spare lens, the wearer will receive an additional elastic headband and draught excluder so that they can match its colour to their own style in different light conditions.
The Duo models, which include a spare lens, offer a wide choice of fashionable colours and details to satisfy both male and female tastes, thanks to the elegant and fashionable pink and gold camouflage goggle.
The Mono models, ideal for extreme brightness, offer goggles with a single lens for a total black and white look.

Note on maintenance and cleaning:
Simply clean ZEISS ski and snowboard goggles with lukewarm water; if they are very dirty use a neutral detergent. Then rinse them quickly and leave them to dry. Do not use organic solvents to clean the goggles. ATTENTION: do not dry the inside of the lenses with a cloth or rub them excessively. This will avoid damaging the anti-fog coating and help prevent surface scratching. Do not clean the ski or snowboard goggles with a moist wipe!